Turflands
Your lush dream lawn in hours
Whether your site looks like a swamp, a dust bowl or a construction zone, with Turflands turf you can turn that area into a beautiful carpet of green grass.
Turflands approached Webtech to upgrade their old un-responsive website. We produced a custom web design that still has a modern appeal.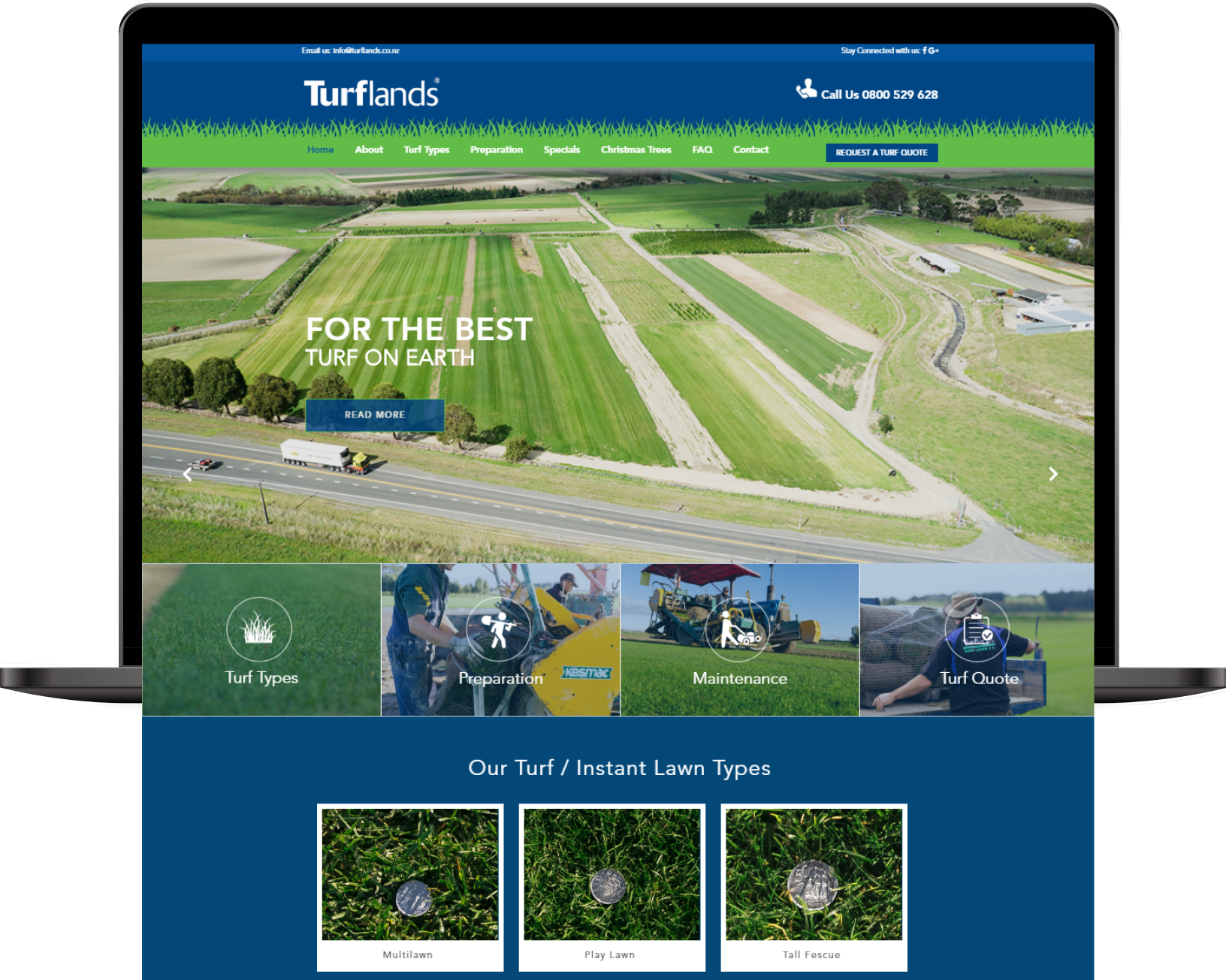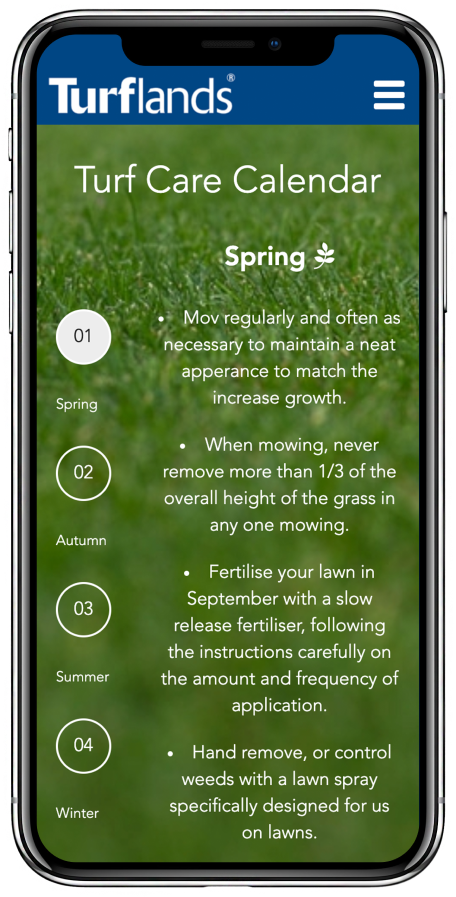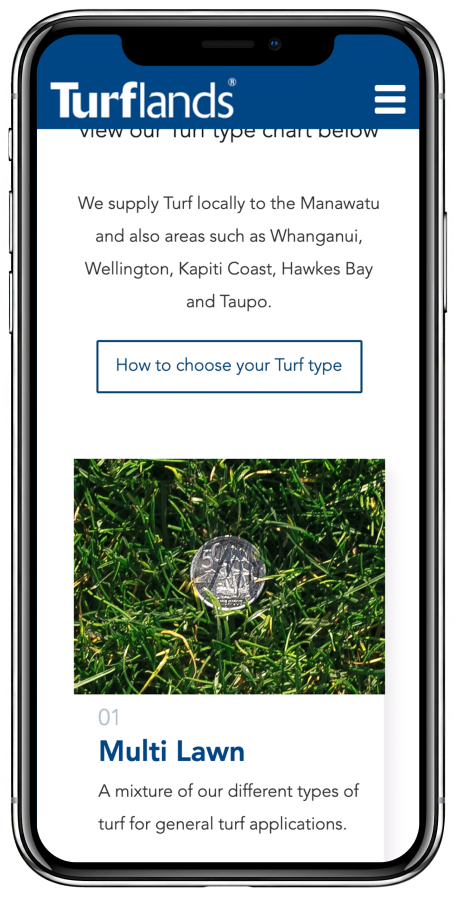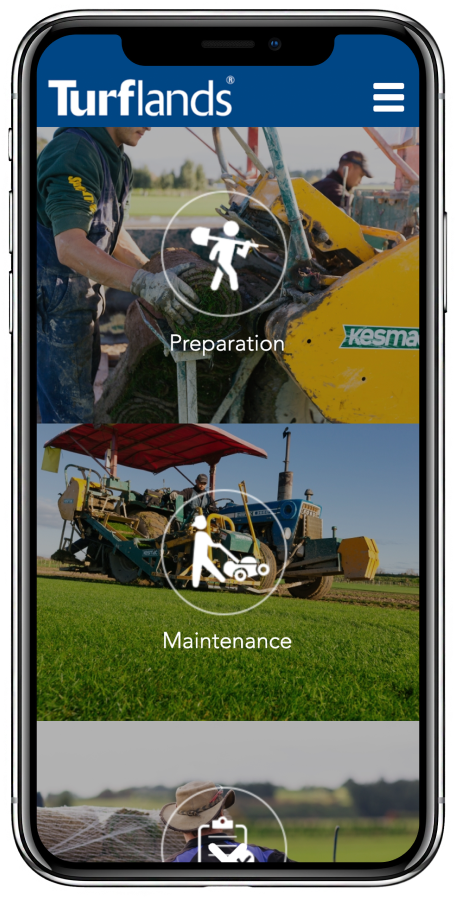 Preparation Guide
This allows customers to view all that is required before placing a turf order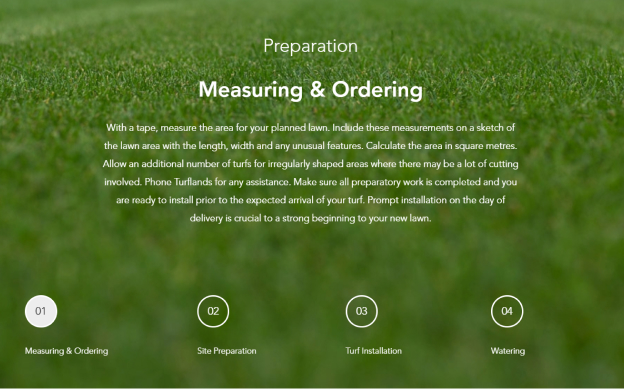 When to compare Turf?
Turflands needed a way to differentiate their products